Hello friends! 💫
It's been quite a bit since I've reviewed a book (two months to be exact), so I apologize if my gears are still rusty. I did my best to clean them, but I may have missed some dirty spots.
I'm excited yet a little sad about today's post because folks, I don't think I've ever felt so conflicted about my feelings on a book! Especially one that I was anticipating so much.
Today, I am bringing you my review of Tehlor Kay Mejia's We Unleash the Merciless Storm, which I now consider the fallen soldier of 2020.  😪✊
In this nail-biting sequel to Tehlor Kay Mejia's critically acclaimed fantasy novel We Set the Dark on Fire, La Voz operative Carmen is forced to choose between the girl she loves and the success of the rebellion she's devoted her life to. Perfect for fans of The Handmaid's Tale and Anna-Marie McLemore.

Being a part of the resistance group La Voz is an act of devotion and desperation. On the other side of Medio's border wall, the oppressed class fights for freedom and liberty, sacrificing what little they have to become defenders of the cause.

Carmen Santos is one of La Voz's best soldiers. She spent years undercover, but now, with her identity exposed and the island on the brink of a civil war, Carmen returns to the only real home she's ever known: La Voz's headquarters.

There she must reckon with her beloved leader, who is under the influence of an aggressive new recruit, and with the devastating news that her true love might be the target of an assassination plot. Will Carmen break with her community and save the girl who stole her heart—or fully embrace the ruthless rebel she was always meant to be?
DISCLAIMER: I've kept this review as spoiler-free as possible, but it does include a couple of nods to WSTDOF, so if you haven't picked it up yet, I still suggest you go into this post with caution. In the meantime, you can read my review of WSTDOF here!
---
We Set the Dark on Fire is one of the most brilliant YA fantasy novels I've ever read. The way it explored machismo, sexism, internalized misogyny, and the power of resistance and rebellion was brilliant. Plus, its explorations of immigration and the way they tied so masterfully to real-life issues in America was out of this world. In my opinion, it is one of the best young adult books ever written. 
So yes, We Unleash the Merciless Storm was one of my most anticipated sequels of 2020, and my excitement increased even more the moment I heard that the conclusion to this dazzling duology would be told from Carmen's perspective. When I saw my friends reading and loving it, I couldn't wait to join in on the hype and see what paths Dani and Carmen's love story would take. 
Unfortunately, this sequel didn't work for me and failed to captivate me as much as its predecessor. 
But first things first: let's talk about the positive aspects of the second book in the We Set the Dark on Fire duology:
Writing
I am not surprised that the writing was fantastic, as Tehlor Kay Mejia has proven herself to be a fantastic storyteller. Her prose is pure magic, and her words just burrow themselves into your heart. Besides the main storyline, she manages to make a tale out of every single paragraph, and you simply cannot help but be enthralled. She is a master at imagery and making you understand the world and your surroundings. 
Carmen's Voice
In this regard, I was definitely not disappointed. In We Set the Dark on Fire, we, of course, get to know Carmen's feisty, confident self. From the moment we meet her, yes, she comes off as unlikeable, but also, as readers, we get to understand that she is not at all what she seems and there is more to her than meets the eye. We can tell that she has layers, but we don't get to experience the complexity that she has as a person, because it's all told from Dani's lens, which have been tainted by love, hate, lust, and passion.
However, it was incredible to see Carmen's struggles and fears. She is caught in between a tide, trying to figure out who she really is after leaving behind the girl she's fallen head-over-heels for. But not only that, she's also battling to carve a space for herself and struggling to fit in, as she's been gone from La Voz Headquarters for five years. In that time, she has become a completely different person, her whole identity a clash between resistance spy and prim-and-proper Segunda. After the events of WSTDOF, she's basically lost these two parts of herself, and now sets on a self-discovery journey to find the version of Carmen Santos that she lost along the way. 
Her path is one full of many trials and tribulations, but there is always a steady thread of hope, faith, and resilience. She never stops believing that she will find Dani again and that she will make Mateo pay for his crimes. Her characterization is truly out of this world in this sequel. 
Found Family 
In the first book, we also get to meet the characters of Sota and Alex, and while interesting, we don't really get to meet them beyond a superficial level. They're there as something close to threatening authority figures. Sota is the one who recruits Dani for La Voz and in their interactions, there was always a certain layer of tension due to the constant blackmail and coercion. Same with Alex's broody self, who we could tell as readers had a lot of complexity to her personality, but we didn't get to dive into that either. 
So I was really glad to see Mejia explore these two characters in depth and their respective relationships with Carmen. The way they were developed was wonderful, and the layers to them were slowly peeled back to reveal their amazing selves. 
Three teens who grew up too fast. Three teens who deserve better than having to fight for their right to exist since a very young age. Their bond reflected the true sense of community that exists in Latinx culture.
Sota's Emotions
As I already mentioned, We Set the Dark on Fire tackles machismo and sexism head-on, and one of my favorite parts in this book is getting to see the repercussions that toxic masculinity had on Sota's being. The way he was so closed-off and constantly didn't allow himself to be vulnerable resonated with me a lot. 
Boys in Latinx households are often raised to be strong and the men in the house. That if they cry, complain, whine or hesitate they are weak. In Sota, we see a boy who was raised to be a soldier. A boy who's been taught to be angry when he doesn't get what he wants and to use threats to gain back what he lost. There isn't much space for him to be anything but that, so I really appreciated how we experienced more of his softer, caring side. 
Romance
I already loved Dani and Carmen, but We Unleash the Merciless Storm definitely solidified them as one of my favorite couples. Their chemistry and sexual and romantic tension is off the charts. It jumps out of the page so well that you can almost feel it vibrating in the air like pure, raw energy. I won't spoil anything but the moment they finally reunite is so dazzling and their love is just so, so powerful. 
Sadly, the rest of this sequel was very meh for me. Calling it disappointing doesn't exactly feel right, as most of the time I wasn't really feeling anything? And in my opinion, there's no worse feeling than that.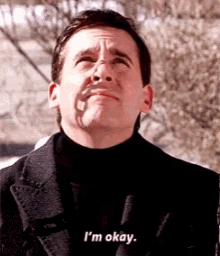 At first, I couldn't exactly pin-point where this went wrong for me, but I've figured it out. 
Yes, there are stakes, but the plot is just so slow? It takes incredibly long to kick off. The first half is mostly internal conflict, which is something I've never really had a problem with, but it came to a point where it just turned boring because nothing was really happening. Things took way too long to develop and when they did, I just wasn't invested in the slightest.
Something that also ties with the internal conflict is the gay yearning, which don't get me wrong, I really liked and I was a sucker for, but it seriously became repetitive after a while because again, nothing was happening and it was boring. 
I also found there to be some issues with the pacing. Where WSTDOF was smooth and steady in its build-up, WUTMS was rocky and bumpy and there was a distinct lack of cohesiveness to what was happening. 
Another thing that took me by surprise was a certain character death. I love a good plot twist, but it felt so rushed to me? Maybe this is my own fault and I shouldn't blame the book because it's on me for getting so attached to this character, but to me it felt like it wasn't given the attention it deserved. The death serves as a climactic point and it's given a lot of weight and attention as it greatly affects the path the storyline takes. We know it's an important event but it felt pretty inconsequential, and by the end, I kinda still couldn't believe it had happened, to the point that I kept hoping they would miraculously come back to life, rip me. 
The final battle was very badass and cool, although it all goes down in the last 30 pages or so and again, isn't really given the weight it deserves. The way it was written came off as slightly cliché, I don't know. And the way things are resolved happened too fast for my liking. 
I did, however, really enjoy the ending, because it was quite satisfying and realistic. I had this fear that all the problems in Medio would vanish without any actual dismantling, so I was pleased with how everything left off. 
Do I think this is a sequel worth reading? Absolutely. If you love these characters and you're enchanted by Tehlor's writing, you cannot miss out on this one. Based on what I've seen, opinions are very divided; most readers either love it to pieces or are left feeling underwhelmed (like me). Regardless of how you feel by the end, I feel like everyone will have a different experience with it and will get something out of it.
It had potential to be great. If only there'd been more focus on some issues and WAY less than others, the delivery would've been more successful, but that wasn't the case for me. 
But overall, I'm happy with the way Dani and Carmen's love story came to an end and I wholeheartedly consider it a win for the gays!
Rating: 2.75 stars ⭐️
Huge thank you to Jocelyn @ Yogi with a Book for passing on this ARC to me!
---
And that concludes this blog post!
Are you a fan of We Set the Dark on Fire? Have you already read We Unleash the Merciless Storm? If so, do you agree or disagree with my opinions? Let's chat!
Before I go, I would like to point y'all to Cande's glowing post on their thoughts on this duology, which is absolutely incredible! She talks about what these books meant to her as an immigrant, and a queer Latinx. Go follow their blog if you haven't yet!
Also, here goes your gentle reminder that #Ownvoices reviews always vary from reviewer to reviewer, and opinions on a book aren't universal, especially OV lit! 💖
I hope you all enjoyed, and I'll see you on the next one!
Love,
Carol ✨